The Imperial Princess, Redeemer Isabel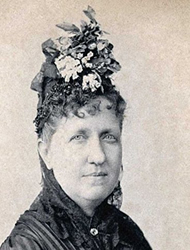 Imperial Princess Isabel, baptized Isabel Cristina Leopoldina Augusta, second daughter of Emperor D. Pedro II and Empress Doña Tereza Cristina Leopoldina, became the heiress to the throne at the tender age of 4 years old.
Princess Isabel was born July 29, 1846 in Rio de Janeiro in the São Cristóvão palace. She became the Imperial Princess on August 10, 1850, after the death of her brother Prince Dom Afonso, the successor to the Emperor, in 1947. That same year her sister Princess Leopoldina was born. By 1848, a second brother, Prince Pedro was born but died two years later.
Evaluating both his daughter's future, Emperor D. Pedro II prepared them for their roles as princesses but especially for Isabel's role as the Imperial Princess. Education was her primary concern with thorough studies in all academics. When it was time to consider husbands for his daughters the search began with correspondence to Europe so that the sisters could choose their husbands.
On October 15, 1864, Princess Isabel now 18 years of age, married Prince Gastão de Orléans Count d'Eu, eldest son of Duke of Nemours and grandson of Luís Filipé, King of France. In love they bore three sons: Prince Dom Pedro de Alcantara, Dom Luís and Dom Antônio. While traveling in Europe with her husband, Princess Isabel received news that her sister in Austria had taken ill and died. She returned to Brazil. Concerned for the well-being of her sister's children, The Emperor and his wife decided to travel to Europe. The Emperor named Princess Isabel the Regent of the Empire for the first of three times while he visited his grandchild to be sure they were well cared for in Austria. It was during this reign that Princess Isabel used her prerogatives to impose the law of "Ventre Libre", which was the freedom to the children of the slaves. She again was Regent of the Empire in 1876-1877 while her father visited the United States.
During her third reign as Regent of the Empire, while her father traveled to Europe for health reasons, she proclaimed the "Aurea Law", which freed all slaves on May 13, 1888. Pope Leon XIII awarded her with the medal "Rose of Gold". She also received the Grand-Cross of the Imperial Order of the Cruzeiro of D. Pedro I, Founder of the Brazilian Empire—the Rosa. Reformed in Brazil, she received the Santiago da Espada-São Bento de Avis and Our Lord Jesus Christ. From Portugal she was awarded the Order of Santa Isabel and the Cruz Estrelada from Austria. From Spain she received the Damas Nobres of Maria Luísa. Imperial Princess Isabel Cristina Leopoldina Augusta Micaela Gabriela Rafaela Gonzaga de Bragança e Bourbon, returned with her family to exile in France on the fall of the monarchy. When she died on November 14, 1921, she and her husband's body were taken to the Orléans Pantheon in Dreux, France.
On July 7, 1953, their bodies arrived in Rio de Janeiro. It wasn't until May 12, 1971 when they were finally put to rest in Petropolis, a small town in the mountains above Rio De Janeiro. It was in Petropolis were Princess Isabel spent her summers as a child and her honeymoon with her husband. In her diary she spoke of her fondness of Petropolis for it's flowers, the natural beauty and the horses she rode.
https://brasilescola.uol.com.br/historiab/seis-fatos-curiosos-sobre-princesa-isabel.html