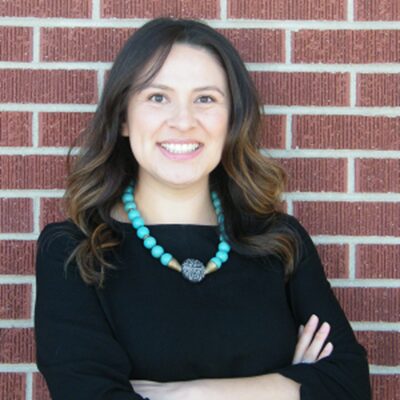 It is without doubt that some of us have our environment shape us in such a way that we cannot elude our calling, even if we tried. I met Carmen Medrano at an Immigration Reform Training in New Brunswick, NJ. She was one of the leaders from the People Improving Communities through Organizing (PICO) National Network, teaching and organizing activists, so they could effectively mobilize to lobby for an inclusive immigration reform.
With immigration reform being an issue of high interest in the Latino community as a whole, and Barack Obama's re-election being owed in great part to the Latino community, the issue itself was at the national forefront. In effect, the people who are organizing are now the key to the success of the reform movement. But the immigration debate is not faceless. There are approximately 11 million undocumented immigrants in the United States, and they belong to families, churches, schools and communities.
Carmen shared her story as part of a workshop during the training. We learned then of the difficulties she had to go through and her inspiration to pursue community organizing. She came to the United States as a four-year-old girl, undocumented, with her mother and family. They settled in Eagle, Colorado, a small mountain town. She retells the story of her arrival in that town, saying that there were not a lot of immigrants or minorities at that time, and in fact, it was so unusual that the local newspapers ran a story of her family's arrival as an example of the influx of immigrants.
She obtained her legalization because her father had gained legalization in 1986, when the United States passed the Immigration Reform and Control Act of 1986. It took her only 5 years to gain her residency through her father. She says, "Someone fought for my father to gain legalization, this is a way to pay it forward."
In 2007, Carmen graduated from the University of Denver with a Psychology degree. She became involved in community organizing during her junior year there with PICO, until after college. Medrano began her involvement in community organizing in 2008 in Colorado with an in-state tuition campaign, where she worked with DREAMers to pass in-state tuition rates for undocumented youth at local institutions for higher education. She found this time period to be the most fun she's had organizing, as she worked with excited, strong youth.
This campaign lasted until 2012. With the elections campaign in that year, she worked with mobilizing Latinos, relying on volunteers such as phone banking to help elect President Obama who offered The Deferred Action for Childhood Arrivals (DACA) during his campaign. The program focused on educating and motivating the youth by deferring deportation and employment authorization documents, and in-state college tuitions for many students to continue their education. There are still several states that have not offered the opportunity of instate tuition. Medrano did spend that season traveling from California to Arizona to Nevada and throughout the nation in an effort to train others. Finally, in November of 2012, the importance of the Latino voters was felt strongly by both parties' candidates.
The elections opened a very specific window for the immigration debate, something that organizers such as Medrano understand. That is why it is even more important than ever to support and train teams to do the work that is necessary to pass an inclusive immigration reform. She has traveled to train different faith-based, DREAMer-based, and youth-based groups in the efforts to pressure state level and federal level legislation for an inclusive reform. Of her experience, she says it has been "transformational" as it helped her deal with the shame of being an immigrant in a small white town.
Carmen says that growing up she didn't really have the opportunity to see strong, smart women of color, and for the most part that made her quiet and unsure. Through organizing she has had the opportunity to meet "strong, unapologetic women" who teach and lead and inspired her to say "hey, I can do this." Doing this type of work has allowed her to find herself, and she believes it is a great way to develop leadership. She finds it fulfilling to work with high school students, and specifically high school girls because she feels that they can connect and relate. She serves as a mentor and role model for these girls, allowing them to see strong female leaders that they can relate to and become like.
Indeed, Carmen Medrano is an example of a strong, inspiring woman. We would like to congratulate her and thank her for her work. She is a role model to all young women that meet her, and that type of positivity is what keeps movements like this strong and going. We look forward to hearing more great things from Ms. Medrano.
UPDATE: 12/2021
Today Carmen is the Executive Director at United for a New Economy (UNE), a non- profit organization located in Colorado. Their mission is to build community power through organizing and motivating voices to speak on decisions that impact their economic security, as affordable housing, good jobs, and to live free of racism and fear.